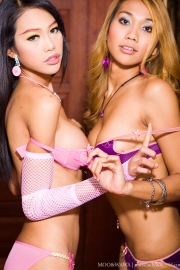 Private Fantasies
Clad in only tiny sex outfits, Moo and Wawa are ready wrap their long fit legs around you. Wawa holds Moo's tight ass open, guiding your throbbing cock deep inside....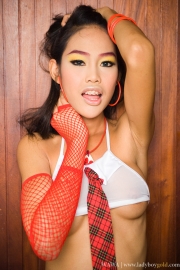 Plaid Skirt
Wawa's an INSATIABLE sex machine! HUGE nipples, a petite tight ass and cock that gets ROCK HARD when she slides two fingers into her tight asshole. WOW!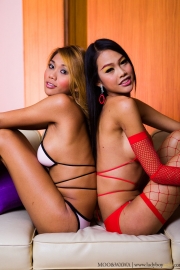 Sexy Goddesses
Dressed in skimpy bikinis that leave NOTHING to the imagination, Moo and Wawa playfully undress each other. The sight of these two GORGEOUS Ladyboy goddesses together...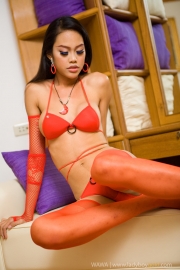 Deep Toy Fuck
Wawa's Ladyboy tits hang nicely in a sexy red bra and pantie set. The red pantie bottoms cover Wawa's tight slim ass, and the red fishnet stocking caress her long...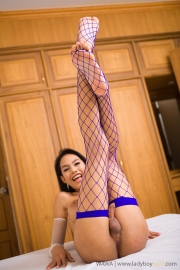 Glam Cock
Wawa's hard Ladyboy cock! Lowering her head on the bed, Wawa raises her ass HIGH to expose the entrance to her pleasure giving sex hole. Wawa LOVES being watched, and...