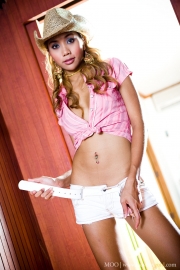 Ladyboy Cowgirl
Dress in a tight short minskirt and sexy cowboy hat, Moo is ready to seduce. Moo is SUPER HORNY, and ready for action.... and her hard cock proves it!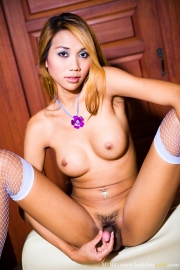 Deep Purple
Completely NAKED, except for long legs covered in white stockings, Moo slides her spit covered dildo up her tight Ladyboy asshole. Doggie style, Moo submits her ass...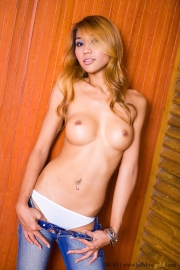 Tight Jeans
What an ass! Moo's ass packed into a pair of denim jeans, TOPLESS, is pure art. But that's only the beginning. Moo takes down her jeans to show a wonderfully tight...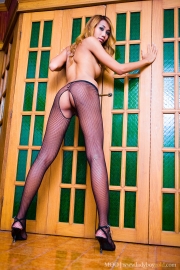 Exposed Ass
Foxy Moo shows her ass through the back of her open crotch pantyhose. The cheeks of Moo's ass are TOTALLY exposed, and Moo spreads her buns open to reveal the rosebud...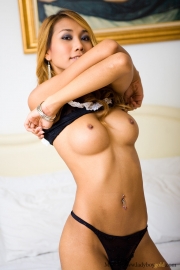 Tasty Nipples
Moo LOVES to feel her amazing Ladyboy titties. She pinches and pulls her caramel colored nipples until they're erect. Moo then moves down to her asshole, tease the...