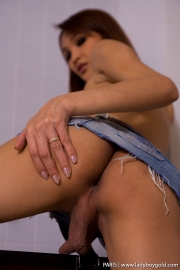 Upskirt Denim
Paris shows her wonderful package in a sexy upskirt! The sink is a little short for Paris's long Kathoey body, especially wearing her black high heeled boots, so she...
Fuck Me
Dressed in a sexy short skull and crossbones skirt, Paris wants to be fucked! Paris slowly raises the dress above her hips, showing she's not wearing any panties for...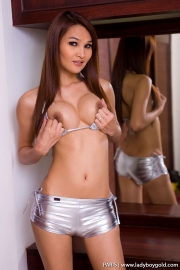 Mirror Mirror
Paris loves to stroke her cock while looking in the mirror! She pretends that a stranger is watching her, catching glimpses of her moving figures out of the corning...
Ladyboy Bunny
Foxy Paris dressed as a sexy bunny hostess. Paris shows her mischievous side, and before pouring a beer for you she teases her body with the ice cubes. Paris wraps...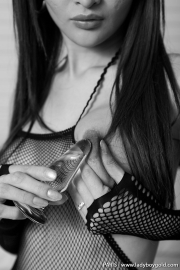 B & W Glass
Paris waits for an assfucking in this sexy black and white photo set. Her kathoey cock is fully erect, and she spreads her legs wide open and raises her asshole for...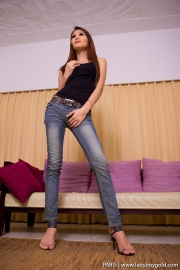 Blue Jean Queen
Ladyboy Paris shows off her lovely long legs in a pair of blue jeans and high heels. But the real fun starts when Paris lowers her denim pants and spreads her hungry...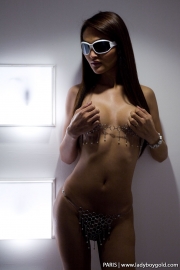 Night Hunter
The sun has gone down and Paris is at her peak. Ready to hunt for cock all night long, looking for victims to drain of their sperm. Paris is a the perfect fuck doll...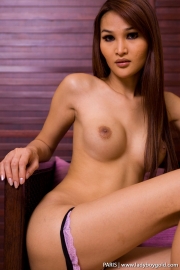 Paris's Secret
Paris has a fashion shoot today for a famous lingerie catalog. The only problem is they do not know she's a Ladyboy! Wearing her matching bra and pantie set, Paris...