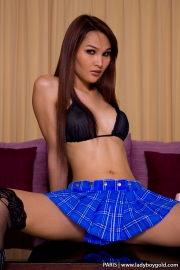 Bad Schoolgirl
Plaid skirt and a hard cock. But Paris is feeling naughty, and today she's ready for intense asshole stretching! Paris just ordered a huge buttplug from Denmark and...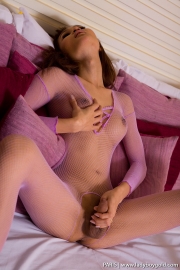 Three Finger Anal
Paris strokes her hard smooth cock in a purple fishnet body suit. This sexy bodysuit is crotchless, so her ass and erect cock are easily accessible. After spreading...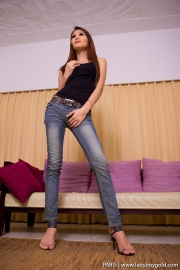 Blue Jean Queen
Ladyboy Paris shows off her lovely long legs in a pair of blue jeans and high heels. But the real fun starts when Paris lowers her denim pants and spreads her hungry...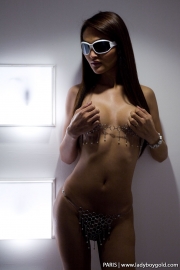 Night Hunter
The sun has gone down and Paris is at her peak. Ready to hunt for cock all night long, looking for victims to drain of their sperm. Paris is a the perfect fuck doll...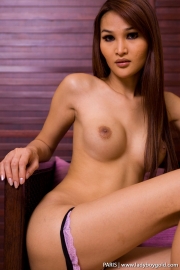 Paris's Secret
Paris has a fashion shoot today for a famous lingerie catalog. The only problem is they do not know she's a Ladyboy! Wearing her matching bra and pantie set, Paris...